About Beswick Relocation Services
An award-winning Relocation Management company
Beswick Relocation Services is an award winning Relocation Management Company established in 2000, and in the years that have followed we are proud to have attracted and retained a host of blue chip organisations as valued clients. They share our commitment to providing a tailored and highly personal service, with a range of Domestic and International products supported by the wealth of experience and professionalism expected in such an emotive field as relocation.
We are committed to offering the highest level of personal service to relocatees and personnel executives, delivering measurable value and results. We offer a comprehensive range of services, which result in smooth and timely employee relocations, financial benefits to clients and relief of administrative responsibilities. This philosophy is built around service delivery, meeting the needs and expectations of each individual, and being there when they move.
" Thank you for all your help & support, really appreciated the professional manner in which you conducted yourself. "

Meet Our Team
We are very proud of the personal hand-holding service we provide to our clients and their relocating employees, and this would not be possible without our dedicated team of relocation specialists. We pride ourselves on being a people company and our staff are at the heart of what we do, bringing the benefit of a range of experience, life skills and personal values to the support we provide.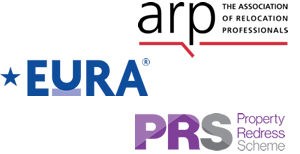 Experienced and Fully Accredited
Beswick Relocation Services take professional standards extremely seriously, and have a long history supporting excellence within the relocation industry. We are proud members of the Association of Relocation Professionals (ARP), and the European Relocation Association (EURA).