Our focus at the CIPD exhibition and conference
Beswick Relocation Services were proud to attend and exhibit at the CIPD Annual Conference this year. This was our sixth year of representing the relocation industry since the conference was moved to Manchester Central in 2009. The event, held over two days was a big success with us meeting many existing clients as well as being introduced to many new contacts and the opportunity to discuss their needs, challenges and requirements. This year we were the only relocation company exhibiting, which we believe demonstrates our commitment as a leading national and regional supplier, supporting the UK's biggest HR event as well as excellence in relocation industry.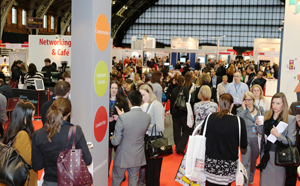 Our focus was to discuss the impact any restructure or re organisation will have within companies where relocation or temporary secondment is being considered. No matter how small or large, whether this would impact 4, 40 or 400 people it can be disruptive and potentially costly. By planning early, creating sound policy, bench-marking and and communicating support clearly, comprehensively and in a timely manner this minimises cost, anxiety and increase the success of motivating and retaining your people.
Just in the last 5 years we have supported clients including Cadbury/Kraft, Lafarge Tarmac, TalkTalk and AstraZeneca in 'group move' projects affecting over 2000 employees and their families. This included the provision of relocation information rooms, announcements, workshops, home-visits, support programmes, expense management and supplier management.
If you are planning a restructure or re organisation of any kind please call us on 01477 533533 or email oliverb@brsuk.com without any obligation to understand how we may support your organisation.
19th December 2016